M 8:00am - 12:00pm | 3:00pm - 6:00pm
T 8:00am - 12:00pm | 3:00pm - 6:00pm
W 8:00am - 12:00pm | 3:00pm - 6:00pm
T 8:00am - 12:00pm | 3:00pm - 6:00pm
F Closed
S Closed
Visit FreeForm Chiropractic Trophy Club for Chiropractic Adjustments, Curve Correction, Intersegmental Traction, Myofascial Release Therapy, Rehabilitation and Spinal Decompression.
Chiropractor Trophy Club TX
Welcome to our chiropractic clinic! We are proud to serve our community to resolve health issues and find pain relief. While Trophy Club chiropractors are known for helping with chronic back pain, we actually help with a wide variety of health concerns.
FreeForm Chiropractic Trophy Club
We're happy to answer questions about how chiropractic treatments may help you and your family. In this article, we're going to answer some common questions so you can get more familiar with our chiropractic office.
Our natural approach to healthcare
At FreeForm Chiropractic, we pride ourselves on a natural approach to healthcare and believe true health starts with educating our patients. We provide exceptional service and elite health care to patients of all kinds, including athletes, children, and whiplash victims in the Trophy Club area. The individual attention and corrective chiropractic techniques at FreeForm Chiropractic allow for accelerated results. Patients at FreeForm are taught proper techniques and lifestyle advice to ensure a healthy future beyond their initial complaints.
THE HISTORY OF CHIROPRACTIC
Chiropractic care actually got its start in a story that tells of just how much of an impact spinal health can have on a person's life. Daniel David Palmer performed the first chiropractic adjustment in history in 1895. His patient was a janitor with a hearing problem. After the non-invasive spinal adjustment, the janitor, named Harvey Lillard, found that his hearing had improved.
Since this first event, chiropractic care has come a long way. Today, chiropractors help patients find real solutions for migraines, vertigo, Carpal Tunnel Syndrome, neck pain, muscle strains, injuries from work or accidents, and a wide assortment of physical ailments.
Our chiropractic office is experienced in helping our community find health solutions. We are passionate about creating individual treatment plans that help our patients achieve their best health.
If you have any health concerns or questions you'd like to discuss, please contact our office today.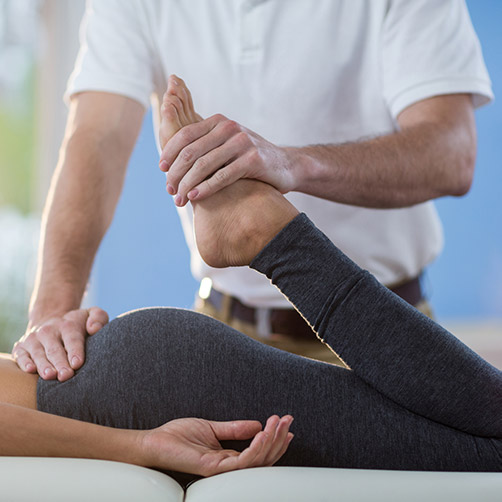 What do our patients have to say?
"You may not control all the events that happen to you, but you can decide not to be reduced by them. If you cannot make a change, change the way you have been thinking. You might find a new solution."
Maya Angelou
"While other professions are concerned with changing the environment to suit the weakened body, chiropractic is concerned with strengthening the body to suit the environment."
B.J. Palmer